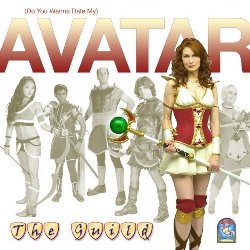 Do You Wanna Date My Avatar
by The Guild
Album first released: 2009
Description: The single of The Guild's song about finding love in the world of online gaming.
Track listing for Do You Wanna Date My Avatar:
More from The Guild
Videos of songs by The Guild:
Is it time to find love in online gaming? The Guild certainly think so.
A Bollywood themed gamer's anthem.

The Guild
Do You Wanna Date My Avatar

Buy MP3:



The Guild
Game On

Buy MP3: