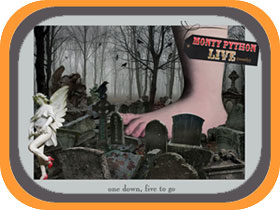 Monday, 7th April 2014
Monty Python release 'The Silly Walks Song' to announce their latest 'final' tour
Even though it has no mention of silly walks in it...
A new song has been released on Monty Python's YouTube channel to announce the fact that the Python team's last ever gig together has been decided: 'The Last Night Of The Pythons Live' on 20 July 2014.
The track, entitled The Silly Walks Song - despite the fact that there is no mention of walking in a silly fashion in the lyrics - is one of five that will be added to the extended version of the Monty Python Sings CD (which will be called Monty Python Sings (Again)).
You can see the video below, and read more at comedy.co.uk


Monty Python
Monty Python Sings

Buy CD:





Buy MP3:




Monty Python
Monty Python's Contractual Obligation Album

Buy CD:




Buy MP3:




Some great comedy singers' DVDs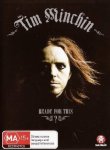 Tim Minchin
Ready For This?

Buy DVD: