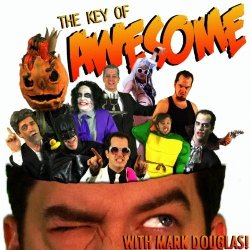 The Key of Awesome Vol. 1
by Key of Awesome
Album first released: 2010
Description: The first collection of parody songs from the Key of Awesome, taking a friendly swipe at TV programes like 24 and Jersey Shore, films like the Dark Knight and all the latest pop sensations from Lady Gaga to Justin Bieber.
Track listing for The Key of Awesome Vol. 1:
Track
Song title
Length
01.
Kittens on the Web
[02:38]
Buy MP3:
02.
Trick or Treat or Die
[02:14]
Buy MP3:
03.
Emo Vampire
[02:34]
Buy MP3:
04.
Do The Crybaby
[02:42]
Buy MP3:
05.
Voice Mail Lady
[02:18]
Buy MP3:
06.
Lady Gaga...and Lord Gaga
[02:13]
Buy MP3:
07.
The Dark Knight is Confused
[02:26]
Buy MP3:
08.
Get Freaky with Chad Vader
[02:46]
Buy MP3:
09.
Adorable (Justin Bieber Parody
[02:39]
Buy MP3:
10.
On the Jersey Shore
[02:31]
Buy MP3:
11.
I Have a Man Crush on Jack Bauer
[02:21]
Buy MP3:
12.
Fifty
[02:15]
Buy MP3:
13.
I'm Just a n00b
[01:50]
Buy MP3:
14.
Through the Grizzly Hills
[02:18]
Buy MP3:
15.
The Key of X-Mas
[01:03]
Buy MP3:
16.
John Mayer for Dummies
[02:53]
Buy MP3:
More from Key of Awesome
Videos of songs by Key of Awesome:
The 12 days of Christmas, Miley style.
The 1980s dance craze that never swept anywhere...
The morning after the night before...
Imagine if Eminem and Rihanna had met as kids... Oh, you don't need to as Key of Awesome have done it for you.
Some internet obsessions can be dangerous...
The dangers posed by One Direction to normal folk.
Why do singers talk so funny?
One Direction get the Key of Awesome treatment.

Key of Awesome
The Key of Awesome Vol. 3

Buy MP3:



Key of Awesome
The Key of Awesome Vol. 2

Buy MP3:


Key of Awesome
The Key of Awesome Vol. 1

Buy MP3:

Some great comedy singers' DVDs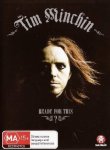 Tim Minchin
Ready For This?

Buy DVD: