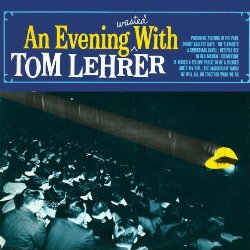 An Evening Wasted With Tom Lehrer
by Tom Lehrer
Description: A digitally remastered recording of Tom Lehrer playing live on March 20-21, 1959 in Sanders Theater at Harvard, featuring such classics at 'The Elements' song and 'We Will All Go Together When We Go'.
Track listing for An Evening Wasted With Tom Lehrer:
Track
Song title
Length
01.
Poisoning Pigeons In The Park
[02:43]
Buy MP3:
02.
Bright College Days
[03:06]
Buy MP3:
03.
A Christmas Carol
[02:42]
Buy MP3:
04.
The Elements
[02:22]
Buy MP3:
05.
Oedipus Rex
[03:46]
Buy MP3:
06.
In Old Mexico
[06:39]
Buy MP3:
07.
Clementine
[04:45]
Buy MP3:
08.
It Makes A Fellow Proud To Be A Soldier
[04:54]
Buy MP3:
09.
She's My Girl
[02:57]
Buy MP3:
10.
The Masochism Tango
[03:34]
Buy MP3:
11.
We Will All Go Together When We Go
[05:32]
Buy MP3:
More from Tom Lehrer
Videos of songs by Tom Lehrer:
The great Tom Lehrer finds one positive about nuclear war.
Tom Lehrer at his cynical best on the honest realities of getting older.
Some great comedy singers' DVDs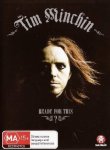 Tim Minchin
Ready For This?

Buy DVD: