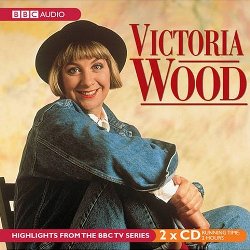 Victoria Wood
by Victoria Wood
Album first released: 1991
Description: The queen of British comedy brings her fantastically funny mix of observations on life, jokes and songs to audio, taken from the award-winning Victoria Wood – as Seen on TV. Visit Acorn Antiques, meet Kitty, make a reservation at that Italian restaurant and sing along with Frieda …my goodness, it's all jolly amusing!
More from Victoria Wood
Videos of songs by Victoria Wood:
Victoria Wood's song about the act of physical love making - it's very short.