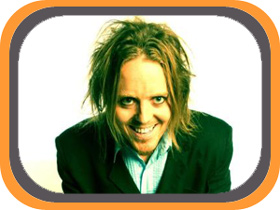 Tuesday, 1st June 2010
Tim Minchin's New Musical
Roald Dahl's Matilda gets the Tim Minchin treatment
Tim Minchin has written the music and songs for The Royal Shakespeare Company's version of Roald Dahl's book Matilda and tickets for the November shows are on sale now!
It's not the most likely of parings in the world – children's fiction and a singer who has described himself as 'the kind of person who could get the BBC in hot water', but there is no doubt that's Tim's musical ability is up to the challenge.

That said, Roald Dahl's stories always have a touch of mischevious revolution about them, so this tale of a child with special powers rebelling against boring and nasty teachers may well be something which is right up Tim's boulevard.
You can buy the tickets here and see the Guardian's interview with Tim here...