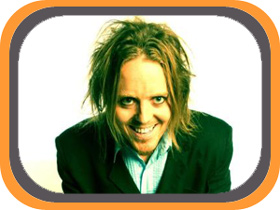 Monday, 5th July 2010
Tim Minchin's sexy goodbye to Jonathan Ross
Another Tim creation just for Wossy
Tim Minchin appeared on the Jonathan Ross show again this week and provided the watching public with another one-off song created especially for the programme.
In the song Tim bids farewell to Jonathan (who is leaving the show, and the BBC, for pastures new in a fortnight) and seizes this last chance to pose a question that he's always wanted to ask, figuring, I guess, that it's now or never:
See Tim Minchin's page for his first Jonathan Ross creation. It's definitely worth watching.