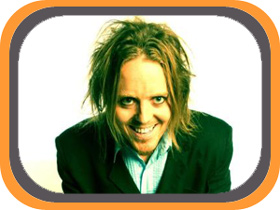 Wednesday, 31st October 2012
Tim Minchin does warm up gig for his Oz visit
At the Coronet, London on Wednesday 28 November
Tim Minchin and his band, called "Band" in case you were wondering, will be doing a gig at the Coronet in London on Wednesday 28 November as a warm up for the Australian music festival Homebake.
As Tim explains: "We will be playing the tunes you saw us play at UK Festivals during the summer, unless you didn't go to any, in which case we will be playing the tunes you missed.
"(To be clear: this is old material... but it's fucking great fun. Having said that, we may well play a couple of rarely-performed 'serious' tunes later in the night.)"
You can get tickets (Standing: £16.50, Seated: £18.00) from Tim's site here.
And as the gig is glorying in old songs, what better opportunity to bring out a classic?

Buy Storm by Tim Minchin from 7Digital, Amazon MP3 or iTunes