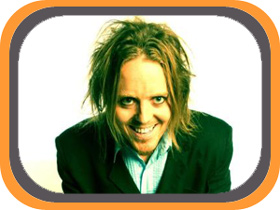 Sunday, 12th September 2010
Free Tim Minchin Song!
Download Tim Minchin's The Pope Song as an MP3 for free!
Tim Minchin is very kindly letting you download an MP3 version of 'The Pope Song' - his very, very sweary explanation of how he feels about the pope's stance on certain issues - for free. Just click here: Tim Minchin The Pope Song MP3 free Download to get it. However, it's only free until the Pope's visit to the UK, so you'll need to get your skates on.
As his site says: "Remember back in April, when Tim and animator, Fraser Davidson, unleashed The Pope Song video on to YouTube? And you know how it's had over half a million views since? And you know how lots of you were requesting that it was released as an mp3?
"Well, to coincide with His Holiness Pope Benedict XVI's visit to the UK later this week, Tim has decided to let you have the mp3 as a free download; once the Pope disappears from the UK, this download will too, so get it while it's hot like (imaginary) hell-fires!"
There's no doubt Tim Minchin's 'The Pope Song' has been causing a little controversy, but if you listen to it all the way through then it's very hard to disagree with its sentiments. You can see the video here.