See more tags
Anti-religious
Related funny singers:

'So Live' DVD.
Related news:

Wednesday, 30th March 2011

Sunday, 12th September 2010
Related articles:

Monday, 6th September 2010
Related songs:

A little ditty pointing out that you may want to rethink who is deserving of your hard-earned
Isn't it time marriage got back to basics?
Tim Minchin's problem with psychics, astrology, homeopathy and religion.

Richard Dawkins gives his viewpoint on science.

Buy The Pope Song by Tim Minchin from 7Digital, Amazon MP3 or iTunes
Tim Minchin's rather simple message to the pope. Very, very sweary, but give it chance and even the staunchest catholic should agree with the sentiments.

Tim Minchin delivers a song exactly to the brief delivered by BBC Wales for Ruth Jone's Easter Treat.
Some great comedy singers' CDs

Monty Python
Monty Python Sings

Buy CD:





Buy MP3:




Mitch Benn
Sing Like an Angel

Buy CD:




Buy MP3:

Some great comedy singers' DVDs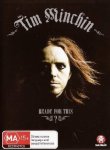 Tim Minchin
Ready For This?

Buy DVD:




Some great comedy singers' books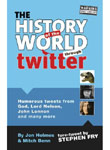 Mitch Benn
The History Of The World Through Twitter

Buy book: