See more tags
BBC
Related news:

Tuesday, 16th August 2011

Wednesday, 2nd March 2011
Related articles:

Sunday, 13th May 2012
Related songs:
Buy Antiques Roadshow by Adam and Joe from 7Digital, Amazon MP3 or iTunes
A song about the Antique's Roadshow to the theme of the Antiques Roadshow

Tim's introduction to the Comedy Proms 2011.
Beardyman with an arrangement of Pachelbel's Canon at the 2011 BBC Comedy Prom.

Tim Minchin delivers a song exactly to the brief delivered by BBC Wales for Ruth Jone's Easter Treat.
Some great comedy singers' CDs

Monty Python
Monty Python Sings

Buy CD:





Buy MP3:




Mitch Benn
Sing Like an Angel

Buy CD:




Buy MP3:

Some great comedy singers' DVDs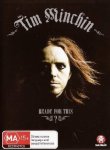 Tim Minchin
Ready For This?

Buy DVD:




Some great comedy singers' books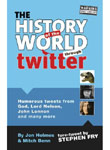 Mitch Benn
The History Of The World Through Twitter

Buy book: