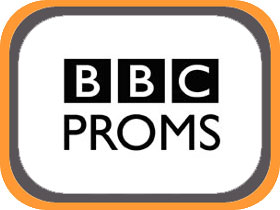 Tuesday, 16th August 2011
First BBC Comedy Prom hailed a success
Tim Minchin hosts a night of musical comedy at the Albert Hall
The first comedy music night from the BBC proms had a mischievous start by host Tim Minchin. Appearing in a grey suit and grey wig and beard he started proceedings with the following refrain:


I sit here, as for 20 years I've sat
Wearing my music critic's hat,
I'm a bit of a classical music boffin
And although I've said this often
The final nail in the coffin
Of these Proms is surely imminent.
Yes, we survived Nigel effing Kennedy
But surely there's no earthly remedy
For a night of so-called comedy
Hosted by an immigrant.
Held in the Albert Hall Tim Minchin was joined by Sue Perkins, soprano Susan Bullock, comedy rapper
Doc Brown
, double act Kit and the Widow, members of the satirical puppet show Mongrels, The Boy with Tape on his Face and beatbox extraordinaire
Beardyman
.
If you missed the show here are a few snippets from the BBC Comedy Proms on Youtube.
First up, here's a surprisingly spruced up Beardyman with his version of Pachelbel's Canon:

And here are the Mongrels on the wonders of being 'Middle Class':

Doc Brown sang his aspirational song 'Grandpa Dave', the video for which can be seen below:

Tim also contributed with the hard to listen to 'F Sharp':
Buy F Sharp by Tim Minchin from 7Digital, Amazon MP3 or iTunes