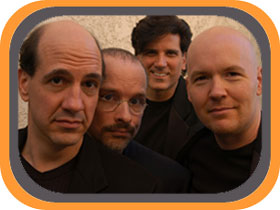 Thursday, 6th January 2011
Band starring Ted from Scrubs hits UK
A Capella band The Blanks announce British tour dates
Any fan of American TV comedy show Scrubs has a place in their heart for Ted, the rather timid and depressed lawyer (played by Sam Lloyd). Wouldn't it be great if his A Capella band 'The Worthless Peons' decided to tour the UK?
Yes? Well you are in luck. The same four guys are a band in real life and they are doing just that, calling themselves The Blanks they are doing a 10-venue tour in the UK and Ireland
You can see them in action below on Radio One's Scott Mills Show:
Still not convinced? Why not check out Ted's (Sam's) duet with Kate Micucci below:
Some great comedy singers' CDs

Monty Python
Monty Python Sings

Buy CD:





Buy MP3:




Mitch Benn
Sing Like an Angel

Buy CD:




Buy MP3:

Some great comedy singers' DVDs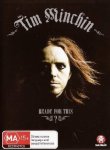 Tim Minchin
Ready For This?

Buy DVD: