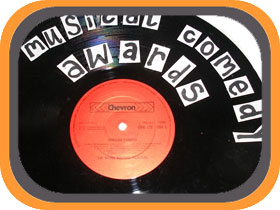 Tuesday, 18th October 2011
The Musical Comedy Awards are back
Fancy yourself as a comedy singer? You've got until 11 Dec 2011 to enter...
The 2012 Musical Comedy Awards have now started. If you think you've got what it takes to take the coveted prize of Best Newcomer (and bag yourself £200) or Best Act (£500) all you need to do is upload a video of your best work to the site. If you win you also get the chance to perform at shows in London, Edinburgh and even go on a Musical Comedy Awards Uni tour.
This is the fourth year of the musical Comedy Award and the previous competitions unearthed talent such as Jollyboat, The Three Englishmen, Carly Smallman, Tom McDonnell (2011), and Mae Martin, Abandoman, Horse and Louis, Jay Foreman and Sooz Kempner (2010)
So what are you waiting for? Fame and adulation await!
Some great comedy singers' CDs

Monty Python
Monty Python Sings

Buy CD:





Buy MP3:




Mitch Benn
Sing Like an Angel

Buy CD:




Buy MP3: