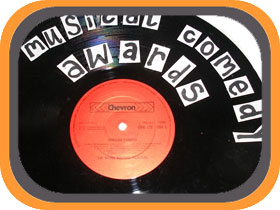 Monday, 21st January 2013
Musical Comedy Awards 2013 competitors announced
40 acts compete in the fifth annual WeGotTickets Musical Comedy Awards
Comedy songs are all about novelty, and there's nothing more novel than the Musical Comedy Awards - they've been unearthing brand new talent since 2008.
Featuring all new competitors as well as headline acts who have featured in previous years, the competing heats are the place to be to see faces old and new belting out funny tunes. And even better, you get to decide who wins! Well you and the judges who include Mark Boosey of British Comedy Guide, Tim Clark of Such Small Portions, Rupert Majendie of BBC Comedy, Lynne Parker of Funny Women, Kenny Cavey of Com Comedy and Jon Grant and Paul Weedon of Red 24 Management.
Previous competitions have shown off talent such as Rob Carter, Jollyboat, The Three Englishmen, Carly Smallman, Mae Martin, Abandoman, Horse, Louis, Jay Foreman and Sooz Kempner. So what are you waiting for? Get over to the Musical Comedy Awards site and buy some tickets. We'll see you there!
Some great comedy singers' CDs

Monty Python
Monty Python Sings

Buy CD:





Buy MP3:




Mitch Benn
Sing Like an Angel

Buy CD:




Buy MP3:

Some great comedy singers' DVDs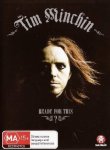 Tim Minchin
Ready For This?

Buy DVD: