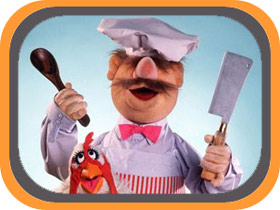 Tuesday, 20th July 2010
The Swedish Chef returns in The Muppets: Pöpcørn
'Popcorn, shrimpee, shrimpee'
Everyone's favourite culinary expert returns with an educational video on the method used in the preparation of popcorn... and, erm... shrimps.
Don't worry if you're thinking you will not be able to understand what the chef is saying, because fortunately subtitles are provided to... sorry... they're what? They're in Swedish? Ah. Well, I'm sure it's still very educational:

The Muppets
Bohemian Rhapsody

Buy MP3:



The Muppets
Popcorn

Buy MP3:



The Muppets
Muppets: The Green Album

Buy CD:





Buy MP3:



Some great comedy singers' DVDs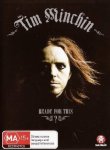 Tim Minchin
Ready For This?

Buy DVD: