Friday, 23rd July 2010
Dan and Dan to play Frankstock
Well, one of them anyway.
Next Saturday (31 July), Dan Haythorn will playing some songs at Frankstock. Dan is one member of comedy duo Dan and Dan, the other member being... erm Dan Haythorn. The second Dan tweeted to explain "I can't make it alas, but he's promised to credit me at every available opportunity".
Frankstock is an intimate little festival that is moving from its previous home in Norfolk to Dorset. It's well worth your support as it's all being done in the name of charity.
The full Frankstock line up so far is:

Dan Haythorn
Ahab
Ange Boxall and band
The Transiberian Marching Ban
Ben Folke Thomas and band
Stages of Dan
Maybe Myrtle Turtle
Dog Toffee
The Revelators
The Lion Child
Za Poppin
Martha and the Arthurs
Damian Katkhuda
Jason McNiff
DJ Tom Dawson
To get you in the mood here's Dan and Dan's Daily Mail song.
Some great comedy singers' CDs

Monty Python
Monty Python Sings

Buy CD:





Buy MP3:




Mitch Benn
Sing Like an Angel

Buy CD:




Buy MP3:

Some great comedy singers' DVDs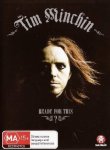 Tim Minchin
Ready For This?

Buy DVD:




Some great comedy singers' books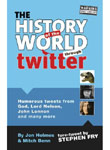 Mitch Benn
The History Of The World Through Twitter

Buy book: