Dan and Dan
"Hello, I'm Dan. And so am I."
-
Dan (and Dan)
.
In our current wonderful world where multimedia is on tap 24 hours a day, the wonders of video have allowed some rather interesting tricks to be performed. However, there are some people who have taken it to the art of perfection. Step in Dan Haythorn of NW London and… erm… Dan Haythorn of NW London. Regular Youtube-ites (eugh, won't be using that word again), Dan and Dan have been entertaining their subscribers with songs and sketches for many years, and it's not at all surprising that their subscriber base has been growing steadily since they first appeared.
A lot of people wonder whether Dan and Dan are the same person, but the truth turns out to be a lot more complicated than anyone could have guessed (as revealed in a video entitled 'A Horrible Lie' by Dan). Shocking, I know, but still, I'm glad that's all cleared up now and we can put it behind us.
As well as starring in what is possibly the world's only ever palindromic sketch, Dan and Dan occasionally like to provide us with some rather classy musical entertainment, a wonderful case in point being The Daily Mail Song:
Another pleasing self-deprecating offering comes in the form of a trip down memory lane triggered by taking a bag of old clothes to a charity shop. It's called Requiem For A Wardrobe and features 'the trick'. You know, 'the trick':
Now you may think, as I did, that you recognise one of the Dan's from somewhere else – well, if you're a fan of Genius on BBC2, like I am, and you saw Dan's idea for a piano-controlled choir, which I did, then you would be right, which I was. Dan and Dan also inspired Bath-based Youtube star Charlieissocoollike to do his own tribute (and gained a lot more fans in the process). Long may his/their/thems reign continue.
Some great comedy singers' CDs
Some great comedy singers' DVDs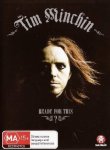 Tim Minchin
Ready For This?

Buy DVD:




Some great comedy singers' books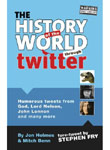 Mitch Benn
The History Of The World Through Twitter

Buy book: