See more tags
Getting older
Related funny singers:

Dan (and Dan).
Related articles:

Sunday, 15th April 2012
Related songs:
29 31
by Garfunkel and Oates

What a difference 24 months can make.

Adam Buxton on why counting is only fun until you are about 4...

Victoria Wood's song about the act of physical love making - it's very short.

A song about passion in the twilight years of life.

Dan says goodbye to the clothes of his youth, with the help of Dan.

Getting old gracefully... at least, I think that's what I came in here to do...
Buy When You Are Old and Grey by Tom Lehrer from 7Digital, Amazon MP3 or iTunes
Tom Lehrer at his cynical best on the honest realities of getting older.
Related CDs:

- Buy CD of An Audience With:



- Buy CD of Songs:

- Buy MP3s from Songs:


Some great comedy singers' CDs

Monty Python
Monty Python Sings

Buy CD:





Buy MP3:




Mitch Benn
Sing Like an Angel

Buy CD:




Buy MP3:

Some great comedy singers' DVDs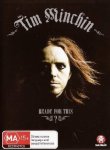 Tim Minchin
Ready For This?

Buy DVD:




Some great comedy singers' books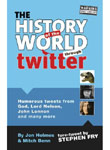 Mitch Benn
The History Of The World Through Twitter

Buy book: