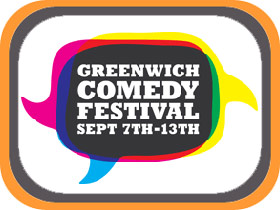 Sunday, 5th September 2010
Catch comedy singers at Greenwich Comedy festival
Looks like Sunday is the main night for funny songs
London's biggest comedy festival, the Greenwich Comedy Festival, has a cornucopia of talented comedy singers this year, most of which seem to be playing next Sunday.
Musical comedians include Bill Bailey, Dan and Dan, Adam Buxton (all on Sunday), Jon Hegley (Tuesday), Tim Key (Thursday) and David O'Doherty (Saturday).
You can also hear Adrian Edmondson sing on Thursday, but as a singer, not a comedian. Along with his band The Bad Shepherds, he performs punk records on folk instruments because he 'likes the sound they make'. And who can say fairer than that?
The festival, situated next to the Thames on the grounds of the Old Royal Naval College, features a big top and the world famous Spiegletent, so why not pop down and get your funny bones tickled. You can buy tickets from here.
Here's the full line up:
Tuesday 7 Sep
Tom Green
Jon Hegley
Robin Ince

Wednesday 8 Sep
Stephen K Amos
Andrew Maxwell
Chris Ramsay
Richard Herring
Arthur Smith
Howard Marks

Thursday 9 Sep
Ed Byrne
Stewart Francis
Tim Key
Dan Atkinson
Sean Hughes
Adrian Edmondson... and the Bad Shepherds

Friday 10 Sep
Reginald D Hunter
Angelous Epithemiou
Will Smith
Craig Campbell
Eugene Mirman
Jerry Sadowitz
Silent Disco

Saturday 11 Sep
Phill Jupitus
Stewart Lee
Jenny Eclair
Phil Nichol
Rufus Hound
James Campbell
John Cooper Clarke
David O'Doherty
Shappi Korsandi
Silent Disco

Sunday 12 Sep
Bill Bailey
Dan and Dan
Adam Buxton
John Cooper Clarke
Alternative Futures Showcase
Rhona Cameron
Popcorn Comedy

Some great comedy singers' CDs

Monty Python
Monty Python Sings

Buy CD:





Buy MP3:




Mitch Benn
Sing Like an Angel

Buy CD:




Buy MP3:

Some great comedy singers' DVDs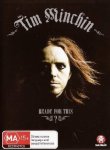 Tim Minchin
Ready For This?

Buy DVD:




Some great comedy singers' books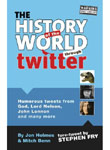 Mitch Benn
The History Of The World Through Twitter

Buy book: