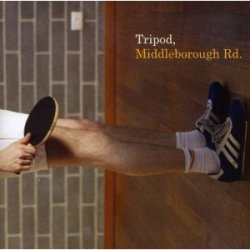 Middleborough Rd
by Tripod
Album first released: 2008
Description: Tripod are Scod, Yon & Gatesy - an Australian musical comedy trio who have been on almost every major radio & television station in Australia, sold out 6 Melbourne Comedy Festival shows, released two full-length albums and generally been making the people of Australia laugh. And they're not afraid of admitting that they are comfortable doing three part harmony with other men. Tripod have taken the songs they sang at the end of the Aussie TV comedy series Sktihouse to a studio and have turned them into a record, Middleborough Rd.
Track listing for Middleborough Rd:
Track
Song title
Length
01.
Always Get Into Stuff
[03:15]
02.
Boobs
[02:31]
03.
Trying to Impress the Bargirl
[01:56]
04.
If I Had a Tattoo
[02:05]
05.
Snapshots
[03:34]
06.
Hot Girl In the Comic Shop
[02:32]
07.
In the Countryside
[01:32]
08.
Stuntman
[02:13]
09.
On Behalf of All the Geeks
[02:22]
10.
Fly So High
[01:24]
11.
That's Why I'm Sending You…
[02:01]
12.
Old Money
[03:10]
13.
Gonna Make You Happy Tonight
[04:04]
14.
Let's Take A Walk
[02:12]
15.
Santa Fe
[02:03]
16.
Trees
[02:34]
17.
Astronaut
[04:17]
18.
That French Song
[02:38]
More from Tripod
News about Tripod:

Wednesday, 27th April 2011
Videos of songs by Tripod:
Tripod are going to make you happy tonight... they are going to make you feel so right.
Tripod on one of the specific problems with Christmas...
Santa Claus is coming to town! But do we really want him here?
Tripod sing sweet nothings in French. From the 2003 Australian sketch comedy program SkitHOUSE.
The proper way to end a relationship... by SMS.
Some great comedy singers' DVDs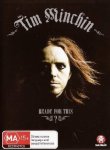 Tim Minchin
Ready For This?

Buy DVD: