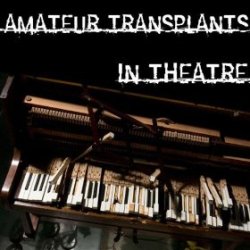 Album first released: 2009
Description: Finally a CD version of Amateur Transplants live album 'In Theatre' recorded live in London in February 2009. Two doctors singing smutty songs at a piano. Contains brand new swearwords.
"Superbly politically incorrect. Gloriously funny" – Scotsman

"Extremely funny. Never less than utterly clever" – Telegraph

"This made me very, very happy" – Stephen Fry

"I can't say c*** any more. Amateur Transplants have devalued the currency of swearing" – Tim Minchin

Track listing for Amateur Transplants In Theatre:
Track
Song title
Length
01.
First Bit
[05:30]
Buy MP3:
02.
Second Bit
[05:21]
Buy MP3:
03.
Third Bit
[04:11]
Buy MP3:
04.
Fourth Bit
[04:18]
Buy MP3:
05.
Fifth Bit
[06:00]
Buy MP3:
06.
Sixth Bit
[05:17]
Buy MP3:
07.
Seventh Bit
[05:53]
Buy MP3:
08.
Eighth Bit
[06:05]
Buy MP3:
09.
Ninth Bit
[06:58]
Buy MP3:
10.
Tenth Bit
[06:28]
Buy MP3:
More from Amateur Transplants
Amateur Transplants page on Comedy-Songs:

Amateur Transplants.
News about Amateur Transplants:

Friday, 9th March 2012
Articles featuring Amateur Transplants:

Sunday, 17th April 2011
Videos of songs by Amateur Transplants:
The Amateur Transplants capture the true spirit of Christmas.
Why not to spend your Christmas holiday learning IT
Bulimia and Christmas just don't mix...
Amateur Transplants describe a major problem with nightclub lighting.
The Amateur Transplants explain how the latest wonder drug cures pretty much everything.
The Amateur Transplants welcome Kate Middleton to the royal family.
Fancy catching up on your medical exam revision fast? Here's a quick revision list in the form of song.
Some great comedy singers' DVDs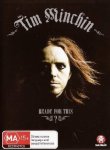 Tim Minchin
Ready For This?

Buy DVD:




Some great comedy singers' books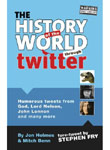 Mitch Benn
The History Of The World Through Twitter

Buy book: