See more tags
Anyone For Tennis?
Related funny singers:

Australian Comedy Review.
Related articles:

Saturday, 21st April 2012

Sunday, 15th April 2012
Related songs:

How about a comedy song where you decide what happens? Anyone For Tennis will provide..

Buy My Future Wife by Anyone For Tennis? from 7Digital, Amazon MP3 or iTunes
Sometimes it's not a good idea to think about what the person you will marry in the future is doing now...
Related CDs:
- Buy MP3s from Prepare To Be Tuned:


Some great comedy singers' CDs

Monty Python
Monty Python Sings

Buy CD:





Buy MP3:




Mitch Benn
Sing Like an Angel

Buy CD:




Buy MP3:

Some great comedy singers' DVDs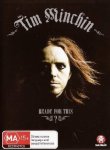 Tim Minchin
Ready For This?

Buy DVD:




Some great comedy singers' books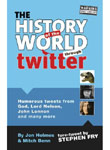 Mitch Benn
The History Of The World Through Twitter

Buy book: