See more tags
Love
Related articles:

Monday, 6th September 2010
Related songs:

Everyone loves Brian Cox.

The Axis of Awesome's step-by-step guide to creating a generic love song (for that someone special).

Buy If I Didn't Have You by Tim Minchin from 7Digital, Amazon MP3 or iTunes

Tim Minchin's love song to an inflatable woman.
Love song
by Bill Bailey from the album Part Troll

A song about love gone sour from the eminent Mr Bill Bailey.

How love songs are ruining the chances of ordinary guys.
M.A.D.M.A.N.
by The Flume Of Confusion from the album Dance Assembly

A beautiful romantic ballad concerning a psychotic Russian Jew called Herbert Shlevsnovski as he fights the urge to kill his one true love... Romantic, as I say.
Benny Hill describing his relationship using garden-based puns - what could be finer?
Hugh Laurie explores the mystery that is love (from A Bit of Fry and Laurie).

Sometimes metaphors for how deep your love for someone is are hard to come by... (phnaar, phnaaar)
Some great comedy singers' CDs

Monty Python
Monty Python Sings

Buy CD:





Buy MP3:




Mitch Benn
Sing Like an Angel

Buy CD:




Buy MP3:

Some great comedy singers' DVDs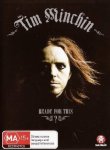 Tim Minchin
Ready For This?

Buy DVD:




Some great comedy singers' books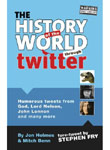 Mitch Benn
The History Of The World Through Twitter

Buy book: