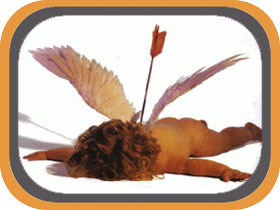 Sunday, 3rd June 2012
The 7 best comedy songs about breaking up
Funny songs about one of the most gut-wrenching experiences of anyone's life
Everyone knows there's nothing funnier than heartbreak, and a remarkable number of comedy singers have seized on this to produce some astonishingly wonderful comedy songs about it. Here are the top funny songs about ending a relationship, from how to do it and the crushing indignity of the act, to how to hide your feelings and not be bitter about it...
We'll start with a love song. Well, a song about love going sour anyway. How about a bit of betrayal, hatred and lies from the inestimable Mr Bill Bailey:
Love song
by Bill Bailey from the album Part Troll

There is nothing more important in a break up situation than disguising your true feeling from the person who is leaving you. As The Flight of The Conchords show here, there are numerous perfectly valid excuses you can use:
Of course, with the advent of new technologies every aspect of life is getting simpler and more convenient. And this includes the choices of how to end a relationship, as Tripod are about to show you...
Buy That's Why I'm Sending You… by Tripod from 7Digital, Amazon MP3 or iTunes
However, the downside of technology is that even years after a break up your past can suddenly catch up with you, especially when a certain social network gets involved...

Sometimes it seems there just aren't enough ways for you to explain how you feel. How do you get away with just repeating the same points?
Dan and Dan
have one possible solution in this nice choral interlude:
Of course, heartache and heartbreak is nothing new, as Benny Hill shows us here:
We will leave the final word to Mitch Benn who shows us that, even after the most heartfelt break up, it's best not to be bitter.

Buy Not Bitter by Mitch Benn from 7Digital, Amazon MP3 or iTunes
You might also like: Top comedy songs about falling in love

Disagree with our choices or have a new suggestion? Let us know!
Some great comedy singers' books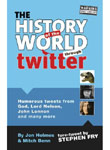 Mitch Benn
The History Of The World Through Twitter

Buy book: