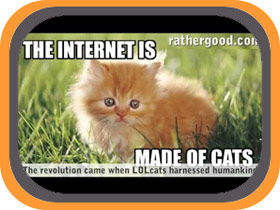 Saturday, 30th June 2012
5 best funny songs about the internet
Top comedy songs written about the World Wide Web
This being a website on the internet about funny songs it seems only fair to dedicate our first 'best of' collection to funny songs about the internet. Here's a round up of the best comedy compositions we've found about the web - including songs about YouTube, eBay and Facebook. We hope to update this as our catalogue of funny songs increases - if you have a suggestion, please tell us.
1. We start with a full and thorough explanation of where the internet came from, its progression from its early days and how it works today. This knowledgeable offering comes from the minds of those mad animators and kitten lovers found at RatherGood.com:
2. Next we turn our comedy song radar onto everyone's favourite online auction house, eBay. The Backstreet Boys would probably find this tune by Weird Al Yankovich oddly familiar:
3. A rather heartfelt comic song comes from Kate Miller-Heidke, with a situation most social networkers can identify with:

5. Sticking with YouTube, isn't it about time we thanked all those lovely people who are happy to spend their valuable time commenting on your creative offerings? Isabel Faye certainly thinks so:

Buy Thank You Hater! by Isabel Fay from 7Digital, Amazon MP3 or iTunes
You might also like: 5 best funny song videos made using camera tricks

Disagree with our choices or have a new suggestion? Let us know!
Some great comedy singers' CDs
Some great comedy singers' DVDs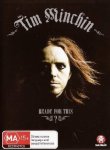 Tim Minchin
Ready For This?

Buy DVD: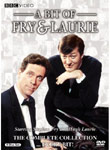 Hugh Laurie
A Bit Of Fry And Laurie series 1-4 - Complete Box

Buy DVD: