Videos A-Z by song title

Relax... it's comedy.

Buy Always Look On The Bright Side Of Life by Monty Python from 7Digital, Amazon MP3 or iTunes
A true song of optimism sung by the Monty Python crew.

A celebration of the homemade YouTube music video (also good for seeing Adam's dad mouthing swearwords).
A song about... well... America.
Wouldn't it be a shame if Stephen Fry didn't pass on his genes?
Some great comedy singers' CDs
Some great comedy singers' DVDs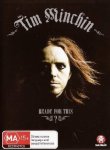 Tim Minchin
Ready For This?

Buy DVD: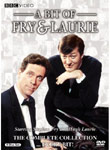 Hugh Laurie
A Bit Of Fry And Laurie series 1-4 - Complete Box

Buy DVD:


Some great comedy singers' books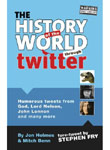 Mitch Benn
The History Of The World Through Twitter

Buy book: