Videos A-Z by song title

Buy WTF Collective by Jon Lajoie from 7Digital, Amazon MP3 or iTunes
Step aside Wu-Tang, G-Unit, NWA, D-12... There are some new kids on this block.
YOLO
by The Lonely Island

Some nice sensible advice from The Lonely Island boys, Adam Levine and Kendrick Lamar
Buy You Could Get Hit By a Bus Tomorrow by The Lancashire Hotpots from 7Digital, Amazon MP3 or iTunes
The Lancashire Hotpots tell you how to live: it's easy, eat or drink what you like.
Brett Domino shows us how to make a hit pop song.
Some great comedy singers' CDs
Some great comedy singers' DVDs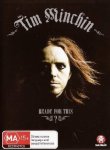 Tim Minchin
Ready For This?

Buy DVD: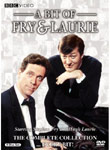 Hugh Laurie
A Bit Of Fry And Laurie series 1-4 - Complete Box

Buy DVD:


Some great comedy singers' books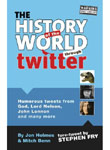 Mitch Benn
The History Of The World Through Twitter

Buy book: