Videos A-Z by song title
Buy We Will All Go Together When We Go by Tom Lehrer from 7Digital, Amazon MP3 or iTunes
The great Tom Lehrer finds one positive about nuclear war.

Buy Weed Card by Garfunkel and Oates from 7Digital, Amazon MP3 or iTunes
Riki "Garfunkel" Lindhome and Kate "Oates" Micucci sing about the perils of obtaining medical marijuana in California.
Adam and Joe dream about their typical morning routine... when they were in school.

One Direction get the Key of Awesome treatment.
A completely fair explanation of why you should like Afterbirth Monkey.
Some great comedy singers' CDs
Some great comedy singers' DVDs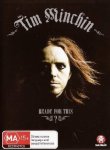 Tim Minchin
Ready For This?

Buy DVD: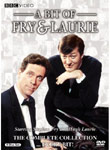 Hugh Laurie
A Bit Of Fry And Laurie series 1-4 - Complete Box

Buy DVD:


Some great comedy singers' books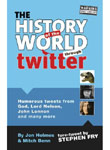 Mitch Benn
The History Of The World Through Twitter

Buy book: