Videos A-Z by album name
M.A.D.M.A.N.
by The Flume Of Confusion from the album Dance Assembly

A beautiful romantic ballad concerning a psychotic Russian Jew called Herbert Shlevsnovski as he fights the urge to kill his one true love... Romantic, as I say.
Cowbell Rockstar tells the story of a talentless rockstar-wannabe with a deep abiding love for a particular instrument.

Tim Minchin's love song to an inflatable woman.

Buy Darth Vader vs Hitler. Epic Rap Battles of History 2 by Nice Peter from 7Digital, Amazon MP3 or iTunes
Darth Vader takes on Hitler - which Dark Lord will win?
The problems of a moonlit romantic episode when shared with a lycanthrope.
Some great comedy singers' CDs
Some great comedy singers' DVDs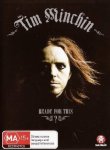 Tim Minchin
Ready For This?

Buy DVD: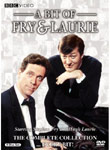 Hugh Laurie
A Bit Of Fry And Laurie series 1-4 - Complete Box

Buy DVD:


Some great comedy singers' books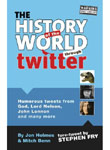 Mitch Benn
The History Of The World Through Twitter

Buy book: