Videos A-Z by album name
Buy Cup of Brown Joy by Professor Elemental from 7Digital, Amazon MP3 or iTunes
Professor Elemental's thoughts on tea.
Buy Fighting Trousers by Professor Elemental from 7Digital, Amazon MP3 or iTunes
Chap hop battle: "I don't like your tweed sir!" is the rallying cry against Mr B, as he encroaches on Professor Elemental's chap hop turf.
Some internet obsessions can be dangerous...


Imagine if Eminem and Rihanna had met as kids... Oh, you don't need to as Key of Awesome have done it for you.
Some great comedy singers' CDs
Some great comedy singers' DVDs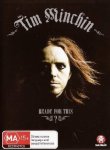 Tim Minchin
Ready For This?

Buy DVD: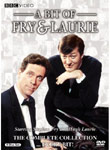 Hugh Laurie
A Bit Of Fry And Laurie series 1-4 - Complete Box

Buy DVD:


Some great comedy singers' books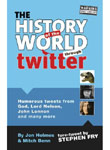 Mitch Benn
The History Of The World Through Twitter

Buy book: